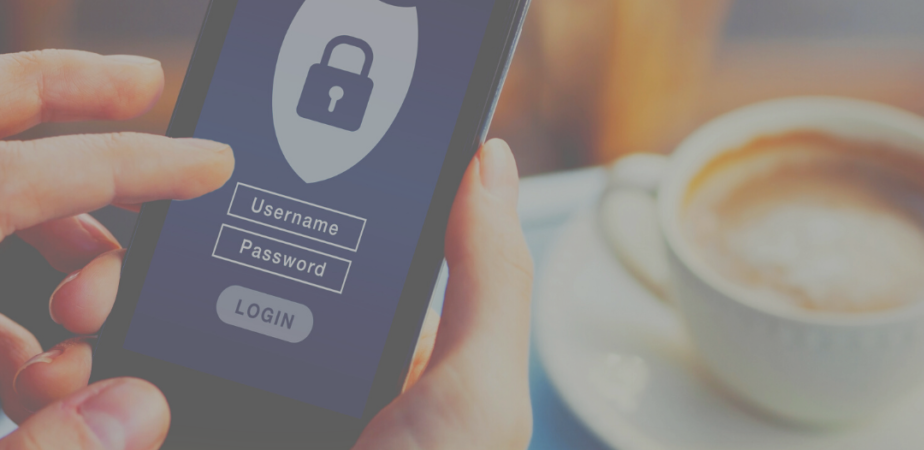 Privacy Policy
If you do not agree to the next following information, we ask you not to use our internet pages or the services we offer.
We will inform about the collection of personal data when using our website www.call-a-mideife.com / de Personal data are all data that can be related to you personally, e.g. name, address, e-mail address, user behaviour.
The persons responsible in accordance with Art. 4 No. 7 EU Data Protection Basic Regulation (DS-GVO) is Sabine Kroh.
please contact our data protection officer at info@call-a-midwife.com
This data protection declaration is currently valid and is dated May 2020.
It may become necessary to amend this data protection declaration as a result of further development of our website or due to changes in legal or official requirements.
I. Data Processing
We process your personal data exclusively within the framework of the valid and applicable data protection regulations.
1. processing of data when calling up and using our Internet pages
In principle, you can use our Internet pages without disclosing your personal data. When you call up our Internet pages, data is stored on the servers used by us for security purposes, such as the name of your Internet service provider, the Internet page from which you visit us, the Internet pages that you visit when you do not visit us and your anonymised IP address. This data would possibly allow identification, but no personal exploitation takes place in this respect. They can be evaluated for statistical purposes, but the individual user remains anonymous.
In addition, we automatically process basic technical data on all visitors to our website. While you are accessing the website, technical data is processed by our automatic data collection systems, which may include cookies and other common technologies (e.g. Google Analytics, Google Adwords, Facebook etc.) (you will find a list and separate data protection declarations on the technologies we use under point III below). These technical options are used to process certain standard information that your browser sends to the website, such as type and language of your browser, access times and address of the website from which you reached our website. Similarly, information about your IP address or clickstream data may be processed within our website (i.e. the pages you view, the links you click or other behaviour related to the website). With the help of this data we can optimise the functionality of our Internet pages, because with the aforementioned technologies we have a better knowledge of who uses the website and in what way, and in this way we get to know the needs and interests of visitors and users of the website better.
Our website is hosted by an external service provider Strato AG, Pascalstraße 10, 10587 Berlin, on servers in Germany. We have taken technical and organisational measures to ensure that the data protection regulations are observed.
2.
processing of personal and health data during consultation, registration or other contact with call a midwife.
Personal data is individual information about personal or factual circumstances of a specific or determinable natural person. They can therefore be used to find out the identity of a person. Personal data therefore includes, for example, your name, address and telephone number, and in particular any health data, e.g. your medical history ( Anamnesis ) or other information about your state of health or your Baby.
Information that is not directly related to the real identity (such as a user's preferred websites or the number of users of a website) is not included.
If you provide us with personal (health) data of yours as part of a consultation or registration of a customer account, e.g. telephone number or email address, we will store this data on the servers used by Strato AG, Pascalstraße 10, 10587 Berlin, and Amazon Web Services Inc, 410 Terry Avenue North, Seattle, WA 98109, USA and process it for some or all of the following purposes:
to establish contact and subsequent consultation;
for billing the services you have used;
for internal business purposes including statistical analysis;
for advertising or marketing purposes (e.g. retargeting, creation of personas/statistical twins);
to send reminder e-mails
to optimizing the website
The data you provide may include, for example, your name, e-mail address, telephone number and/or other health-related information that is necessary for the consultation you request and is therefore requested in advance or during the consultation.
We friendly remind you that might include sensitive health information about you or your child.
For data processing for the purposes mentioned in paragraphs (3) to (6) we use the services of Strato AG, Pascalstraße 10, 10587 Berlin.
For the sending of e-mails in accordance with clause (5) we also use the services of https://mailchimp.com/.
The above-mentioned companies also have access to your personal data mentioned above for this purpose. For the purpose of hosting our website, Strato AG, Pascalstraße 10, 10587 Berlin can also access your personal data.
The frontend and backend development of this website is carried out by Ludwig Schmidt.
This also includes the integration of third party providers. Due to the nature of this activity, Ludwig Schmidt has access to all user data that we collect on our pages.
The data is stored exclusively on our local servers.
If there is the possibility of entering personal data on our Internet pages, we would like to point out that only the specially marked mandatory fields are required for the processing of enquiries and the execution of contracts.
All further data input is voluntary and will be processed by us to optimise our offer and, if necessary, for the purposes mentioned above.
Your personal data will not be made available to third parties in any form by us or by persons commissioned by us, unless this is done within the framework of contract processing, you have given your consent or an official order has been issued.
3. processing and passing on personal data when registering for advice via this website
The personal (health) data you provide us with will only be processed for the purposes mentioned under I.2. If you wish to use our website to obtain advice from our health care professionals, you must first provide your e-mail address and, if applicable, your telephone number. It might be necessary to create your own customer account. For this purpose, you must register by entering your e-mail address and a password of your choice. The provision of the above-mentioned data is obligatory; you can provide all further information voluntarily by using our website.
In order to carry out the consultation you request, we will pass on the personal (health) data you provide to our consultants .
When registering your person within the framework of a customer account, we will create an account for you in which we process personal (health) data for the contractual purposes.
Various payment methods are available for billing your consultation.
Your health data will not be passed on to other third parties.
4. consent
When you use our website, the data processing of your personal data described in this paragraph takes place. If you do not agree to this, we ask you not to use our Internet pages or the services we offer.
If you make use of the consulting services of our health care professionals and submit a declaration of consent with regard to this data protection declaration, you agree to the processing of your personal data as described in paragraphs I.2. and I.3. If necessary, you release the consultants from their duty of confidentiality. For Example a handover in case of illnes, emergency and other possibilities from your preferably consultant.
5. your rights
You have the following rights in relation to the personal data concerning you:
Right to information about the data stored about your person, about its origin, about the recipients and about the purpose of the storage.
Right to correction or deletion, provided that the legal requirements are met
Right to limit processing
Right to object to processing
Right to data transferability
You also have the right to complain to a data protection supervisory authority about the processing of your personal data by us.
6. opposition against the processing of your data
If you have given your consent to process your data, you can revoke it at any time. The revocation of consent does not affect the lawfulness of the processing carried out on the basis of the consent until revocation.
Insofar as we base the processing of your personal data on a legitimate interest in accordance with Art. 6 Para. 1 f) DS-GVO, you may object to the processing. In exercising such an objection, you must, by law, give reasons based on your particular situation as to why we should not process your personal data as we have done. In the event of your justified objection, we will examine the situation and either stop or adapt the data processing or show you our compelling reasons worthy of protection on the basis of which we will continue the processing.
Of course, you can object to the processing of your personal data for the purposes of advertising and data analysis at any time without giving reasons.
You can inform us about your objection to the processing of your personal data under the following contact details: Hauptstadtehebamme UG, Wriezener Straße 17, 13359 Berlin or by e-mail: sabine@call-a-midwife.com
6.1
Cookies
We use cookies to make the use of our online offer customer-friendly. For this purpose, we use information about the date and duration of a visit to our website and the pages viewed by the visitor.
Most browsers are set in such a way that they automatically accept cookies. You can deactivate the permanent storage of cookies or set your browser to inform you as soon as cookies are sent. Given that you are completely deactivating cookies, not all functions of this website will be available.
6.2.
Google Analytics
Further information on terms of use and data protection can be found at http://www.google.com/analytics/terms/de.html or http://www.google.com/intl/de/analytics/privacyoverview.html.
This website Google Analytics has been extended by the code "gat._anonymizeIp();" in order to guarantee an anonymized collection of IP addresses (so-called IP masking).
The information generated by the cookie about your use of this website is usually transferred to a Google server in the USA and stored there.
The IP address transmitted by your browser as part of Google Analytics is not merged with other data from Google.
You can prevent the collection of the data generated by the cookie and related to your use of the website (including your IP address) to Google and the processing of this data by Google by downloading and installing the browser plugin available at the following link (http://tools.google.com/dlpage/gaoptout?hl=de)
You can prevent the collection by Google Analytics by clicking on the following link. An opt-out cookie is set to prevent future collection of your information when you visit this site:
Google Tag Manager
This website uses the Google Tag Manager. This service allows website tags to be managed through an interface. The Google Tag Manager only implements tags. That means: no cookies are used and no personal data is collected. The Google Tag Manager triggers other tags, which in turn may collect data. However, the Google Tag Manager does not access this data. If a deactivation has been made at the domain or cookie level, it will remain in effect for all tracking tags as long as they are implemented with the Google Tag Manager.
google AdWords
This website uses the remarketing function of Google Inc. ("Google"). This feature is used to serve interest-based advertisements to visitors to the website as part of the Google advertising network. The website visitor's browser stores so-called "cookies", text files that are stored on your computer and that make it possible to recognize the visitor when he or she calls up websites that belong to the Google advertising network. These pages may then display ads to the visitor that relate to content that the visitor has previously viewed on sites that use Google's remarketing feature. According to its own statements, Google does not collect any personal data during this process. If you still do not wish to use Google's remarketing function, you can deactivate it by making the appropriate settings at http://www.google.com/settings/ads. Alternatively, you can disable the use of cookies for interest-based advertising via the advertising network initiative by following the instructions at http://www.networkadvertising.org/managing/opt_out.asp. Further information about Google Remarketing and Google's privacy policy can be found at: http://www.google.com/privacy/ads/.
facebook
This website uses the remarketing function "Custom Audiences" of Facebook Inc. ("Facebook"). This function is used to present visitors to this website with interest-based advertisements ("Facebook Ads") as part of their visit to the social network Facebook. For this purpose, the Remarketing tag of Facebook was implemented on this website. This tag is used to establish a direct connection to the Facebook servers when visiting the website. In doing so, it is transmitted to the Facebook server that you have visited this website and Facebook assigns this information to your personal Facebook user account. You can find more information on the collection and use of data by Facebook and on your rights and options for protecting your privacy in this regard in Facebook's privacy policy at https://www.facebook.com/about/privacy/. Alternatively, you can deactivate the remarketing function "Custom Audiences" at https://www.facebook.com/settings/?tab=ads#_=_. You must be logged in to Facebook to do this.
DoubleClick by Google
This website still uses the online marketing tool DoubleClick by Google. DoubleClick uses cookies to serve ads relevant to users, to improve campaign performance reports, or to prevent a user from seeing the same ads more than once. Google uses a cookie ID to help identify which ads are being served on which browser, and to prevent them from being shown more than once. DoubleClick may also use cookie IDs to track conversions related to ad requests. For example, when a user sees a DoubleClick ad and then visits the advertiser's site on the same browser to make a purchase. According to Google, DoubleClick cookies do not contain any personal information.
Because of the marketing tools used, your browser automatically establishes a direct connection with Google's server. We have no influence on the scope and further use of the data collected by Google through the use of these tools and therefore inform you according to our state of knowledge: Through the integration of DoubleClick, Google receives the information that you have called up the corresponding part of our website or clicked on an advertisement from us. If you are registered with a Google service, Google can assign the visit to your account. Even if you are not registered with Google or have not logged in, it is possible that the provider will find out and save your IP address.
You can prevent this tracking procedure in various ways:
1) by setting your browser software accordingly – in particular, the suppression of third-party cookies means that you will not receive any advertisements from third-party providers;
2) by deactivating cookies for conversion tracking by setting your browser to block cookies from the domain "www.googleadservices.com", see https://www.google.de/settings/ads, this setting will be deleted if you delete your cookies;
3) by deactivating the interest-based ads of the providers that are part of the self-regulation campaign "AboutAds" via the link http://www.aboutads.info/choices, this setting will be deleted if you delete your cookies;
3) by permanently deactivating them in the Firefox, Internet Explorer or Google Chrome browsers via the link http://www.google.com/settings/ads/plugin. We would like to point out that in this case you may not be able to use all functions of this offer to their full extent.
The legal basis for the processing of your data is Art. 6 para. 1 p. 1 lit. f DS-GVO. Further information on DoubleClick by Google can be found at https://www.google.de/doubleclick and http://support.google.com/adsense/answer/2839090, and on data protection at Google in general: https://www.google.de/intl/de/policies/privacy. Alternatively, you can visit the website of the Network Advertising Initiative (NAI) at http://www.networkadvertising.org. Google has submitted to the EU-US Privacy Shield, https://www.privacyshield.gov/EU-US-Framework.